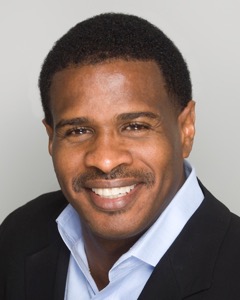 We serve married, unmarried and pre-marital couples.
Our services our designed to help clients deal with issues related to a range of challenges, such as "I love you, but I'm not in love with you anymore,"I need to rebuild broken trust, re-connect, loss of Intimacy and lack of sex, get your spouse to change, avoid separation or stop a divorce. While we can't change you or your spouse, our goal is to help you start to hear each other, and start to develop skills to start resolving problems with "Win/Win" vs "Win/Lose" solutions.
We welcome the opportunity to serve you, and encourage you to contact our office and set up an appointment.

Shane K. Perrault, PhD
Psychologist, Author, Speaker and Founder of
African American Marriage Counseling
Whether single, married, divorced, or widowed — Dr. Shane Perrault, Ph.D. (Dr. Shane), has learned: "It is never too late to live happily ever after."
In 2004, Dr. Shane founded a private practice specializing in marital therapy, servicing the clients in the DMV (DC, Maryland and Virginia).
Since that time he has rolled up his sleeves and got in the trenches with over 2,500 couples. He has helped these couples begin to develop the skills to hear (and be heard by) each other so they can make peace with the past and move past the pain, strengthen their families, and learn to turn toward each other instead of on each other to overcome life's challenges.
To help empower you to live your happily ever after, he shares years of insight from counseling hundreds of couples to provide bold strategies about how men and women approach relationships, intimacy, conflict resolution and commitment.
Dr. Shane received his doctorate in clinical psychology from the Ohio State University and completed his undergraduate studies at Southern University, Baton Rouge, LA. He has also completed Level I, II, and III training at the Gottman Marital Therapy Training Institute.
As a sought-after speaker and media guest, he has spoken at the Congressional Black Caucus, Stanford University Black Alumni Association, has been featured regularly in Ebony and Essence Magazine, and The Washington Times and The Washington Post on issues related to relationships and other family topics. Dr. Shane has also have appeared as a guest expert on a range of national and international radio and television outlets, including XM Radio, The Russ Parr Show, NPR. ABC News and TVone; and in a few film documentaries.