Here's how you can
get in touch with us.
We provide coaching and counseling for Washington, D.C., Virginia and Maryland residents including those in Anne Arundel, Montgomery, Howard and Prince George's Counties. We also service the following communities Bladensburg, Bowie, Brandywine, Brentwood, Calverton, Camp Springs, Capitol Heights, College Park, Ellicott City, Forestville, Fort Washington, Greenbelt, Landover, Laurel, Largo, Mitchellville, New Carrollton, Odenton, Oxon Hill, Seat Pleasant, Severn, Suitland, Silver Spring, Takoma Park, Temple Hills, University Park, and Upper Marlboro.
We are conveniently located in Greenbelt, Maryland in a Mack-Cali seven-story office building at 6301 Ivy Lane, 7th Floor, only a block outside of the Beltway (the 495). We are right next to the Greenbelt Marriot.
Take the Green Line to the Greenbelt station. Plan for a 3-5 minute cab ride. BY CAR From the Washington Beltway (495), take the Kenilworth exit (exit #23). Head north, or outside the Beltway. Turn left on Ivy Lane, which is the second light after the Beltway. (The landmark where you turn left is an "Old Line Bank" with a Blue top.) We are located at 6301 Ivy Lane, which is the last builidng on Ivy Lane. It is on you left. This is the Capital Office Park, which is a Mack-Cali building.
Free, convenient parking is available.
Here's how easy it is to start working on
your happily ever after.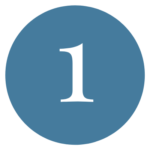 Talk about how easy this step is and how to it will benefit them when they do it.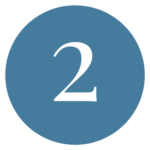 Talk about how easy this step is and how to it will benefit them when they do it.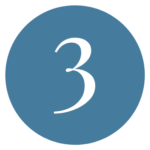 Talk about how easy this step is and how to it will benefit them when they do it.
The ease of speaking with Dr. Shane was not only comforting, it was welcoming. It's often hard to open up to someone about your most intimate, embarrassing details of your life and relationship, but our first session didn't feel that way! We will continue to counsel with him going forward with the goal of strengthening our relationship.
Dr. Shane is excellent at helping couples in various stages of their relationships work through their differences, improve their communication, and focus on the positive aspects of couples' relationships such that they grow to love one another even more.
My husband and I had our first session with Dr. Shane last week and we are already feeling the positive effects of our time with him. We both left the session feeling hopeful about our marriage and feeling heard by Dr. Shane, individually and as a couple. We are grateful!
We are in a hard recovery process as a couple. Dr. Shane has been a crucial piece in our attempts to move forward. We could not do this without him. He is non-judgemental and his insight and perspective is truly valued. We have a ways to go, however, we feel with the help of Dr. Shane with us, we can get where we're trying to go.